Welcome to Yoga with Srinatha
Yoga with Srinatha is the amalgamation of the conscious driven effort of Yogis, we are The Best Yoga Teacher Training in Mysore, India who are driven towards building a carefully researched, curated experience for anyone seeking transcendence in the world of spiritual thoughts, practice, and lifestyle.
With authentic yoga practices and teaching methodologies, the pedagogy excels in channeling wisdom and fruitful experiences to individuals.
We are a team of spirited entrepreneurs that aim to bridge the gap between extensive knowledge seeking and sharing, and committed to provide a holistic journey.

Yoga Teacher Training In Mysore, India
If you are looking for the best and intensive yoga teacher training course in Mysore, then you are at the right place!
"Yoga is not a work-out it is a work-in, and this is the point of spiritual practice to make us teachable to open up our hearts and focus our awareness so that we can know what we already know and be who we already are.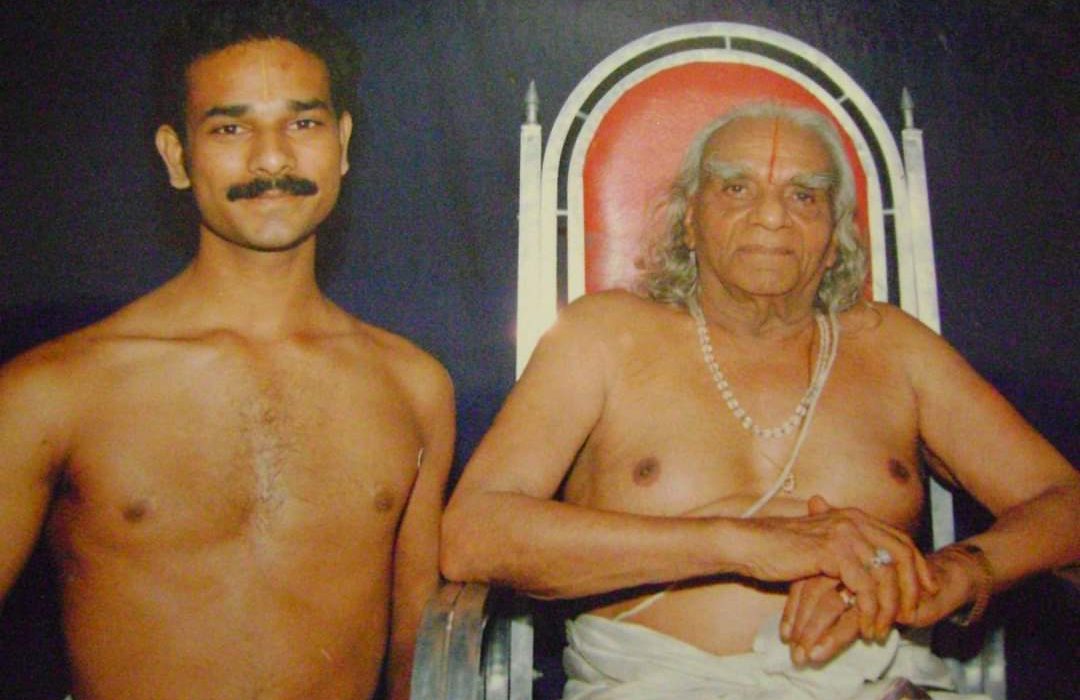 Our Team
Facilities at Yoga With Srinatha Yoga School Mysuru
Accommodation
Yogawithsrinatha offers a very cosy and comfortable stay during your yoga teacher training course. The studio apartment provides a peaceful location as it is situated in the heritage city Mysore, India.

Basic amenities such as cafes, shops, restaurant, salons, and organic stores are in the nearby surroundings. Rooms are very spacious , tidy and well-furnished with attached balcony and bathroom with the facility of western toilets hot water and cold water. Besides that, bedsheets ,blankets ,pillows ,bath towels, toilet paper, induction stove, fridge ,table and chair are provided to the students. Common washing machine to wash your clothes and Free WIFI facilities are also available. You can book the room for a solo stay or share it with a fellow student.

Clean and hygienic bathrooms

Both running hot and cold water

Free Wi-Fi

CCTV security
Food
सुस्निग्धमधुराहारश् चतुर्थांशविवर्जितः ।"
भुज्यते शिवसम्प्रीत्यै मिताहारः स उच्यते ॥

-Hatha Yoga Pradipika
Susnigdhamadhuraahaaraschachaturthanshavivarjitah
Bhujyate shivasamprityeh mithaarah saa uchyate"

The Food which is agreeable, sweet & fresh, leaving one fourth of stomach free and eaten as an offering to Lord Shiva is called Mitahara.

Yogic diet plays an important role in the yogic sadhana. It is based on yoga principles of purity(sattva), nonviolence (ahimsa) and balanced living. As you all know Indian food is known for its taste and variety all over the world. Tasty and healthy meals rich in carbohydrates (grains) proteins( Pulses, lentils, nuts and seeds), vitamins and mineral ( fresh fruits and vegetables) are prepared by our expert chef.

Only vegetarian meal is provided.
You will get breakfast, lunch and dinner.
Ashtanga Yoga In Mysore, India
The heritage city Mysore is known as the ashtanga capital of the world because it is the birthplace of this sacred yoga practice. This intense and physically demanded practice of Yoga Asanas is popularized by Guru Shri. K Pattabhi Jois. The place has a special energy and is recognized in the yoga community as the best yoga destination for keeping the purity and discipline of Yogic sadhana.
Dive into the real world of Ashtanga Vinyasa Yoga at Yoga With Srinatha where you will not only be introduced to the Physical Practice but also the philosophical and anatomically aspect. By keeping the quality as a priority, we offer a completely student-centered, authentic approach to all the classes, yoga workshops and yoga teacher training of Ashtanga Yoga in Mysore. At our yoga school, you will learn how to understand and modify certain elements of the Ashtanga Yoga Series to make it easier and more accessible.
Our Ashtanga classes and courses are suitable for beginners, intermediate and advanced level.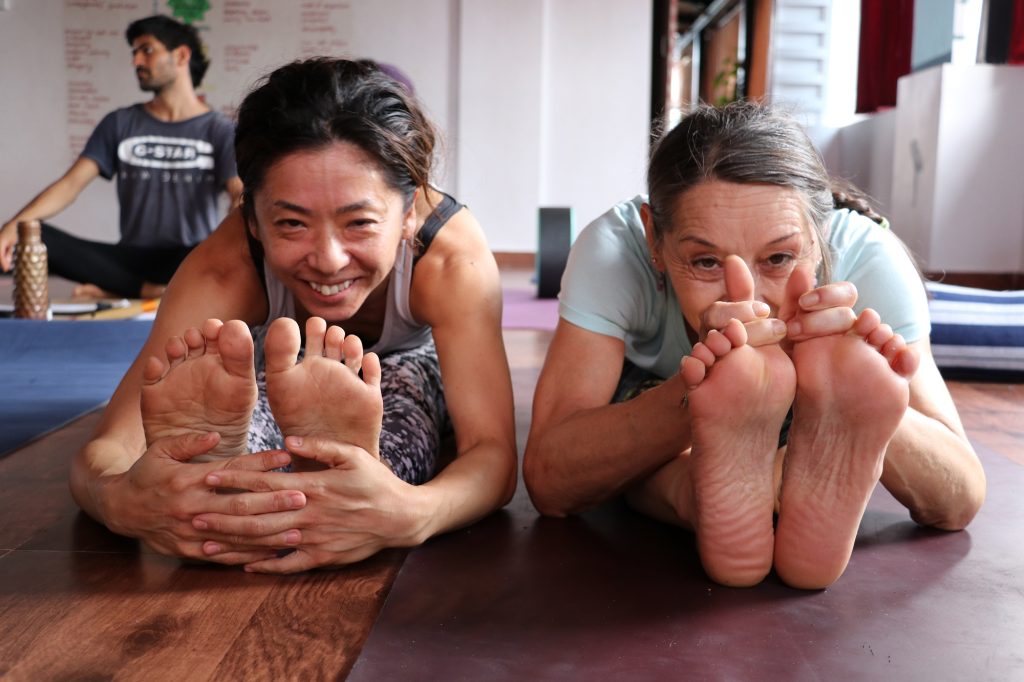 Hatha Yoga In Mysore, India
YogaWithSrinatha is a the best place for those who are looking for authentic Hatha Yoga Classes and Hatha Yoga Teacher Training in India. Here we deliver the education of classical Hatha Yoga in its most authentic form, with complete depth and dimension, mentioned as per the ancients texts. The word 'Hatha' has two letters: 'Ha' which represents Sun or the physical body and 'Tha' which represents Moon or the Mind. Therefore this yoga style is a science of balancing body and mind and understanding its real meaning, we at YogaWithSrinatha offer best sessions of Hatha Yoga with Pranayama and Shat Kriyas. We are passionate about creating safe yoga practice and so focus on adjustments and alignments of each asanas involved in the Hatha Yoga.
Our classes are offered under the guidance of expert yoga teachers who bring out the best in the students as per their level – beginner or advanced.
"Welcome to a holistic experience that will transform you from within. Dive into a soothing learning experience by engaging with the science and power of Yoga. Meet the amazing Yogis who nurture the minds of all individuals who come to seek transcendence here."