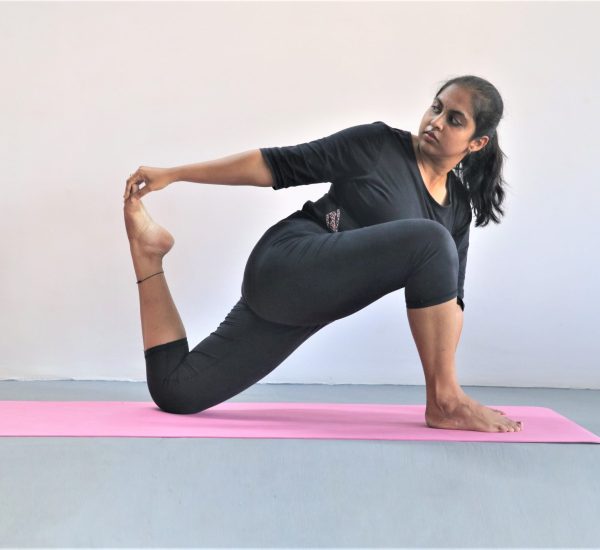 Why you should complete a 50 hour Yin Yoga TTC?
Upon completion of the training, you will have the necessary skills and knowledge to become a certified Yin Yoga teacher, which can open up career opportunities in the wellness industry. This training will allow you to share that passion with others and help them experience the many benefits of this practice.
During the training, you will have the opportunity to connect with other like-minded individuals who share your interest in Yin Yoga, which can be a great source of support and inspiration.
The training can also be a transformative experience that leads to personal growth, increased self-awareness, and a deeper connection to yourself and others.
Even if you do not plan to become a Yin Yoga teacher, completing a teacher training can be a valuable form of continuing education that will deepen your knowledge and understanding of yoga and mindfulness practices.
What is Yin Yoga?
Yin yoga is a passive form of yoga that helps in moving energy throughout the body and helps improve physical, mental and emotional well being. It focuses on stillness, emphasises on longer, deeper stretching of the tissues that surround body's moving parts.
Unlike more dynamic yoga practices, Yin Yoga does not involve flowing movements. Instead, it encourages practitioners to find stillness and surrender into each pose, using props such as bolsters, blankets, and blocks to support the body and deepen the stretch.
Yin Yoga is often described as a meditative practice, as it requires practitioners to cultivate a sense of mindfulness and presence, and to tune into the sensations and emotions that arise during the practice.
It can be a powerful tool for reducing stress, increasing flexibility and range of motion, and promoting
A 50-hour Yin Yoga Teacher Training course can be a great opportunity to deepen your understanding and practice of yin yoga, as well as to learn how to effectively teach it to others. Here are some things that will be covered in such a course:
Anatomy and physiology: Understanding the human body and how it moves is crucial for any yoga teacher. In a yin yoga teacher training, you will learn about the skeletal, muscular, and fascial systems, as well as the nervous and respiratory systems.
Yin yoga philosophy: Yin yoga is based on the principles of Taoism, and a yin yoga teacher training may delve into the philosophy behind the practice, including concepts like the yin and yang energies, mindfulness, and meditation.
Asanas and sequencing: You'll learn about the various yin yoga poses, including their benefits, modifications, and contraindications. You will also learn how to sequence a yin yoga class to create a balanced and effective practice.
Teaching methodology: In a yin yoga teacher training, you'll learn how to effectively teach a yin yoga class, including how to cue students, offer adjustments, and create a supportive and inclusive environment.
Overall, a 50-hour Yin Yoga Teacher Training course can provide a solid foundation for teaching yin yoga, as well as deepen your personal practice and understanding of this restorative and meditative style of yoga.
Why choosing Yoga with Srinatha, Mysuru, India
We follow a traditional approach to teaching Yin Yoga, based on the teachings of the renowned Yin Yoga teacher Paul Grilley. We also integrate traditional Indian and Chinese wisdom and philosophy into their training.
The lead instructor has many years of experience teaching yoga and has studied under several respected teachers. The school also has a team of experienced and certified teachers who provide individualized attention and support to students.
The course is offered as an intensive program over a period of 21 days, which allows students to immerse themselves fully in the practice and gain a deeper understanding of Yin Yoga. The course includes a combination of theoretical study, hands-on practice, and practical teaching experience.
We accompany students in their own personal transformation that can occur through the practice of yin yoga and we aim to provide a supportive and transformative learning environment for students
Curriculum
The 50hour Yin Yoga Teacher Training Course is an enriching experience for any yoga practitioner/teacher and for anyone who is willing to deepen their knowledge about the science of yoga. Students might experience personal transformation that can occur through the practice of Yin Yoga.
The syllabus for this Yoga Alliance Certified course includes
TTC course includes the practice of 60-70 yin poses, Pranayama or yogic breathing, Yin yoga anatomy, Meridian systems, Yin yoga philosophy, meditation, teaching methodology of Yin poses (including props)
The training covers all aspects of Yin Yoga, including the philosophy, principles, techniques, and modifications, and provides ample opportunity for hands-on practice and feedback.
Yin yoga TTC Schedule
6:00 – 7:30 am yin practice classe
8:15- 9:15 am pranayama
11:00- 12:00 pm anatomy
12:00-1:30 pm methodology
6:00 – 7:00 pm philosophy/meditation (alternate days)
NOTE: SCHEDULE CAN BE CHANGE DEPENDING ON THE STUITATION.
Yin Yoga Teacher Training Course FEES - 2023
| DATES | Private Room | Without Accommodation and food | Offer Price Private Room | Offer Price Without Accommodation and food | BOOK NOW |
| --- | --- | --- | --- | --- | --- |
| May 20th - 29th | $450 USD | $250 USD | $400 USD | $200 USD | BOOK NOW |
| June 17th -26th | $450 USD | $250 USD | $380 USD | $200 USD | BOOK NOW |
| July 15th - 24th | $450 USD | $250 USD | $380 USD | $200 USD | BOOK NOW |
| August 19th - 28th | $450 USD | $250 USD | $380 USD | $200 USD | BOOK NOW |
| 1 May to 30 May | $450 USD | $250 USD | $380 USD | $200 USD | BOOK NOW |
| September 16th - 25th | $450 USD | $250 USD | $380 USD | $200 USD | BOOK NOW |
| October 21st - 30th | $450 USD | $250 USD | $380 USD | $200 USD | BOOK NOW |
| November 18th - 27th | $450 USD | $250 USD | $380 USD | $200 USD | BOOK NOW |
| 1 September to 30 September | $450 USD | $250 USD | $380 USD | $200 USD | BOOK NOW |
| December 16th - 25th | $450 USD | $250 USD | $380 USD | $200 USD | BOOK NOW |