December 6, 2022
Posted by:

Yoga With Srinatha

Categories:

Travel, Yoga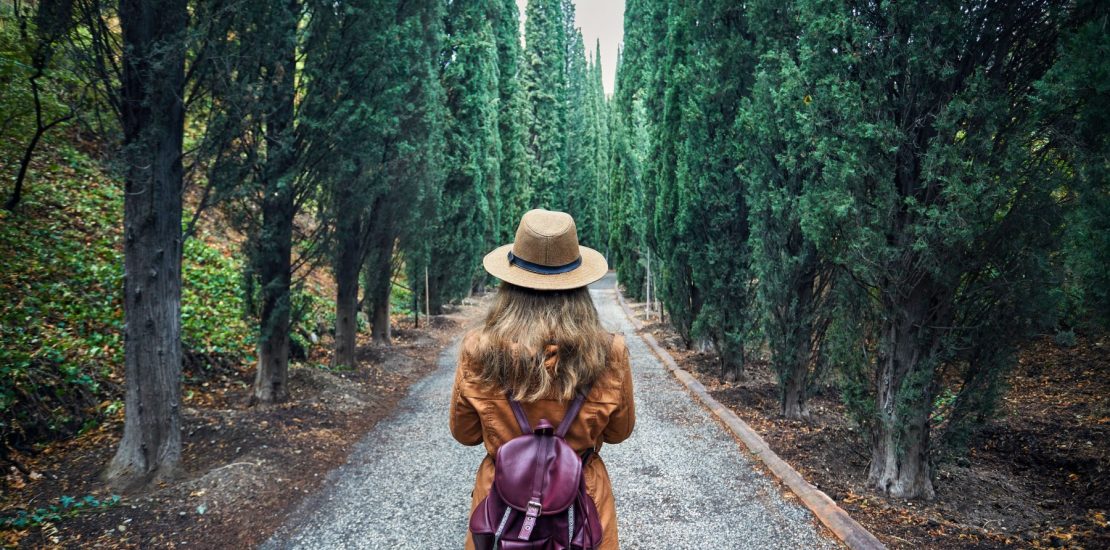 The Covid-19 Pandemic has wreaked havoc across the world. However, with many people being vaccinated, it brings some peace of mind and hopes that life will slowly inch towards normalcy. That said, people are now more than eager to travel, albeit with precautions. Many of these folks are now taking a wellness sojourn and planning a yoga holiday. Besides exotic locales like Thailand, Costa Rica, Bali and even Morocco, destinations like India figure high on their bucket list. 
However, it's important to know that although the vaccine shots do offer some protection from coronaviruses, there are still some mandates and regulations that fully vaccinated travellers need to be aware of before planning a yoga vacation.
Through this post, we will be sharing useful information regarding how to best plan and pack for your much-awaited yoga vacation, especially when travelling to India, the birthplace of yoga.
Things that a Vaccinated Traveller should keep in Mind
As different vaccines are being rolled out across the world and many people are now being fully vaccinated, what we have observed is that these vaccines are quite effective in preventing the development of serious symptoms and substantially reducing the risk of death even if one gets a breakthrough infection (infected despite being vaccinated). However, being fully vaccinated reduces your risk of transmitting the virus to other people in addition to protecting yourself from the circulating virus.
However, if you are planning to travel for a yoga holiday or any other purpose, we recommend that you still follow all the mandated safety precautions such as wearing a mask, maintaining hand hygiene by regularly washing hands, and practicing physical distancing.
Although not compulsory, you should get tested again 3 to 5 days after arrival at your destination and self-isolate for a period of 7 days, even if you happen to be fully vaccinated. There is not enough data to show how much effective these vaccines are against the new variants. So, we suggest that you follow the testing and quarantine rules for the safety of others as well as your own health.
In a nutshell, being fully vaccinated does entail freedom and peace of mind while travelling but you also need to follow all travel safety protocols keeping everyone's best interest in mind.
Type of Travel suggested for a Yoga Vacation
Travelling is still fraught with certain risks as new variants of coronaviruses are now circulating in different parts of the world. So, in spite of being fully vaccinated, the type of travel you plan is quite crucial. Although domestic travel has been steadily inching to pre-Pandemic levels, it's international travel that we will be looking into. Today, countries where vaccines have a greater outreach and where herd immunity is most likely to be achieved are now considered a safe choice by domestic as well as international travellers.
Also, people are now choosing off-beat locales and destinations that are away from the crowded suburban areas in cities. Most often, people are choosing to stay in yoga retreats that are immersed in nature.
India, being the watering hole for all kinds of yoga activities is replete with destinations like Rishikesh, Kerala, Goa and even Mysore that offer great yoga retreat choices for travelling yogis. Some of these yoga retreats are simplistic while some others will pamper their guests with luxury stays and all kinds of imaginable comforts along with a wealth of activities. However, whichever yoga retreat you choose to stay, it is quite easy to complement your yoga sessions with nature walks, trekking, cycling and other outdoorsy activities.
Reaching your travel destination is another point of contention, especially during these times of the Pandemic. So, we suggest you take up non-public means of transport to reach your destination. In fact, the CDC mentions that travellers who are fully vaccinated and travel with adequate safety precautions while taking a road trip can be found to have a relatively safer yoga vacation.
Another way where you can lower the risk of infection is by selecting a country which is waiving off travel restrictions for fully vaccinated travellers. These countries are now relying on vaccine passports as a means to allow entry to foreign tourists. Many travellers feel this is a welcome move. In fact, The Points Guy & YouGov survey shows that 49% of Americans would like to travel to a country that mandates such COVID-19 vaccination.
Lastly, if you are planning to travel internationally, we recommend that you visit just one country rather than planning a multi-country itinerary. Since a yoga holiday should be all about choosing to focus on your health and wellness, now is the right time to slow down and instead take longer to explore a destination, discover its hidden gems and immerse in the local cultures and traditions of the place.
For instance, if you choose to travel to Mysore, India to undertake the 200-Hour Ashtanga Yoga Mysore course and stay in an Ashtanga yoga school, Mysore, we would suggest that you explore the opulent Mysore palace or visit the many temples and experience other cultural heritage of this opulent royal city. 
Planning a Yoga Vacation in India
Currently, there are no uniform guidelines across the world and different protocols are being followed with information changing constantly. However, as already mentioned, "vaccine passports" are now in vogue as a standard practice which proves a traveller's COVID-19 status.
So, all passengers that are allowed to enter India are mandated to submit a self-declaration form on the online Air Suvidha website. They need to upload a negative RT-PCR test taken no later than 72 hours prior to departure. Alternatively, a certificate of completing a full schedule of primary vaccination for COVID-19 can also be submitted.
Elsewhere across the globe, many other countries are now opening their borders for travellers who can furnish such "vaccine passports". However, be aware that you might still be required to get tested especially due to the emergence of new coronavirus variants of concern. Also, although the entry requirements into certain foreign destinations might not involve furnishing a negative COVID-19 test, the airline might still ask the passengers to submit such a report before boarding the plane. So, we suggest that you do your groundwork and check the requirements beforehand so that you can travel safely and without any hassle.
Final Thoughts
While more and more nations across the world are beginning to open their borders for fully vaccinated travellers, we suggest that those folks keen on taking yoga holidays to foreign destinations contact local resources before they decide on booking a yoga retreat at such destinations.