December 20, 2022
Posted by:

Yoga With Srinatha

Category:

Yoga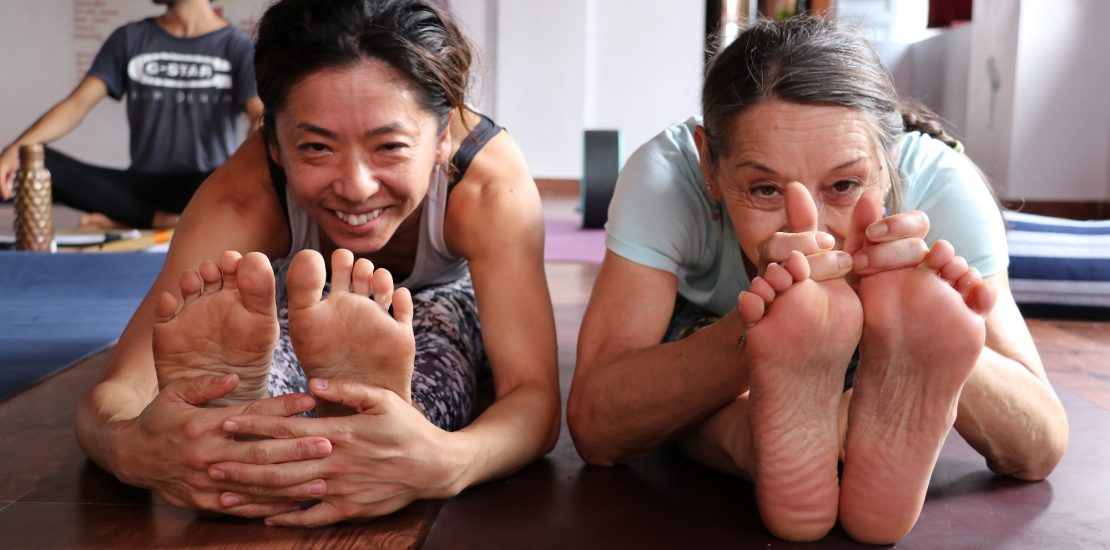 Yoga teacher training is a wonderful experience that manifests into something extraordinary if a yogi completes a program at a yoga school in India. Whether you do a yoga teacher training course or come for an advance yoga in Rishikesh, Goa, Mysore, Kerala or a prominent location that offers a 200 hour or a 300 hour yoga teacher training in India, then take the first step with a 200 hour Ashtanga Vinyasa Yoga Teacher Training in India. Ashtanga Yoga was born from Hatha Yoga hundreds of years ago in Mysore, India and has been one of the most vouched styles of yoga ever since. Here are the top reasons why one should enroll in a 200 hour Ashtanga Vinyasa Yoga Teacher Training in India. 
Adapt the Yoga Sutras of Patanjali
Lead the life of a true yogi in both theory and practice. Imbibe the principles of Ashtanga Yoga in your daily life, its ethics and discipline and lead your body and mind towards great mental and spiritual transformations that work together to help you lead the life of a purist being, a human being who is ethical and evolved in every sense. 
Become Mentally and Physically Healthier
If you are unsure of what a yoga teacher training can do for you then get this. It makes you mentally and physically robust, spiritually alive. You are able to feel and absorb the environment mindfully yet without letting it control your emotions. During a 200 hour Ashtanga Vinyasa Yoga Teacher Training where Ashtanga Vinyasa practices are the core, put you on the path to attaining a highly energetic body and a balanced mind that works in sync with the rest of the body. You would gradually start to notice any ailments in your body such as signs of anxiety, depression, poor cardiovascular health, unhealthy weight gain, and so much more gradually begin to fade away and you positively, gradually transform into a new you.
Sync Your Body and Mind With the Cosmic Energies
Our body and mind are the temples of our soul and our soul is a celestial being that resides inside us while hoping to remain in sync with the cosmic energies that call out to it. This is how our composition is. As we go through the hum drums of our daily lives, we begin to ignore our inner health, to the point that terms like self-love, communicating with the beauty of nature, seem like weird things that only lonesome people do. However, this is untrue. We all need to communicate with the energies of the universe for the sake of holistic wellbeing and most importantly, for the upliftment of our spiritual being. As we sync our body and mind with the cosmic energy, we come closer to finding our inner light and awaken it.
Understand the Art of Yogic Anatomy and Physiology
During a 200 hour Ashtanga Vinyasa Yoga TTC, we get introduced to the science of yogic anatomy and physiology that helps us reap more enhanced benefits from yoga and also helps us understand the variations, proper adjustment and alignment techniques that we can utilize for capturing wider and specific range of benefits from a single pose.
Become a Yoga Teacher of Ashtanga Style
If you are fond of teaching and are looking to teach the Ashtanga Yoga style someday, help others reap benefits from this style, then beginning your yoga teaching journey with a 200 hour Ashtanga Vinyasa Yoga teacher training is the right step.
Learn and Practice Basic Ayurveda and Naturopathy
If you are attending a yoga program at a yoga school in India such as a yoga teacher training course in Mysore, Kerala or Rishikesh, then you would get introduced in detail to the science of Ayurveda, the sister branch of yoga, thousands of years old science of the body that is used to get rid of some of the most complex ailments. Get hands on knowledge of Ayurveda and Naturopathy science and imbibe it in your daily lifestyle in conjunction with yoga. You would be amazed to see the combination of benefits that Ayurveda renders to a yogi's body and mind. You can learn to apply Ayurveda in your diet regimen and consume a healthy diet like a yogi's. 
Be a Part of the Yoga Community
As trivial as it may sound, especially if you are more of an introvert, with a yoga TTC, you actually become an integral part of the yoga community which is a tightly knit community of yogis, teachers and mentors. During the program, you get to meet like-minded people who are on a similar road as you. You get the time and opportunity to make new connections, probably make connections that you will cherish for a lifetime. You also get introduced to the mentors of yoga who can help guide you to transformative experiences and also help you become better as a yoga teacher and practitioner.