September 21, 2022
Posted by:

Yoga With Srinatha

Categories:

Mysore, Yoga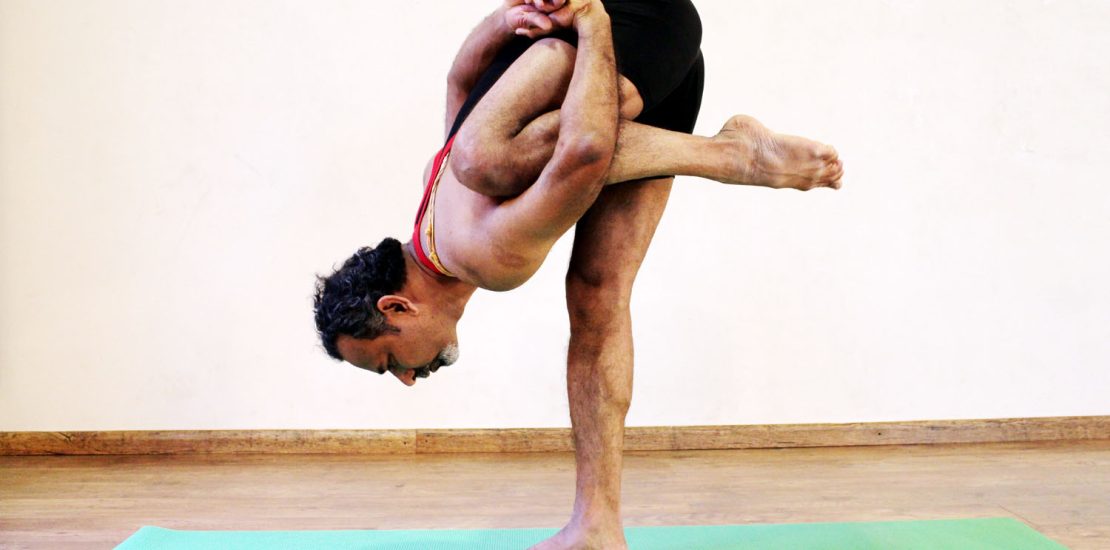 Yoga has been changing the lives of people since its inception thousands of years ago. Though it has been the way of life back in the day, it is considered one of the best alternative medicine practices amongst health enthusiasts in the modern world.
Can you believe just by practicing some poses and aligning your body movement with the right breathing techniques you can remain fit and healthy always?
Well, it may look dubious in the beginning, but it is undoubtedly true. Yoga is a set of physical and mental exercises that help you keep your mind, body, and soul in equilibrium. It has several different styles characterized by distinct postures and positions.
One of the most popular styles which have gained immense fame amongst yoga practitioners across the world is Ashtanga Yoga. Though every yoga style is more than just an exercise/workout, Ashtanga Yoga is quite different from others. It requires an intense level of endurance and dedication. That is the reason it is often commanded only by professional yogis and gurus.
With this piece, we are going to understand more about Ashtanga Yoga, its principles, and why it is more than a workout. Read on!
What is Ashtanga Yoga?
The word Ashtanga is derived from two Sanskrit words, namely Ashta which translates to eight, and Anga which translates to limb. Hence, Ashtanga Yoga is considered the union of eight limbs in the yogic world. It is one of the significant styles in yoga and has been credited as the most rigorous and difficult style where practitioners work on challenging poses.
It is usually taught through a series of postures that includes sun salutations. Gradually, the practice moves on to standing poses and then seated poses. At the advanced level, the practitioner goes through a set of rigorous series. Ashtanga Yoga is learned in a fixed order of asanas and poses.
Five Principles of Ashtanga Yoga
Ashtanga Yoga lies on certain principles that define its dynamism. These principles are extremely important for all practitioners to learn and understand before they start their practice.
Ujjayi Pranayama
It is one of the most significant parts of Ashtanga Yoga and is a technique where you control your breath by breathing through your nose while tightening your throat. The main objective of the technique is to pacify the nervous system and provide a soothing effect to the mind.
Drishti
This is where you try to focus on a specific object or subject in order to enhance your concentration level and focus power. It is one of the important aspects of Ashtanga Yoga and is used across practice sessions.
Vinyasa
It is the part where you try to maintain a smooth flow while transitioning between two asanas. In the technique, you try to link your breath with the movement of the body.
Bandha
Locking a certain part of your body while doing asanas is called bandha. This technique is also used throughout the practice of Ashtanga yoga and is usually done to channelise the flow of energy in your body. With this, you also gain control over your body.
Daily Practice
No asana or pose can be mastered without dedication and daily practice. And Ashtanga yoga, being the toughest style of yoga, must be practiced every day in order to learn its postures. This is the only way you can master the style.
Reasons Ashtanga Yoga is More Than a Workout
Below are the major reasons why Ashtanga yoga is considered by the experts and gurus to be more than just a workout:
Enhances Mental Growth
Ashtanga yoga helps in the growth of your mind as well as your body. Apart from providing flexibility and physical strength, it also enhances your mental stability. Though the postures and asanas seem to be effective cardio workouts, they are much more than that as it rejuvenates your mind and makes it feel stronger and controlled.
Makes You Confident
Of course, the more stable your mental and physical conditions are, the more confident your life is. Ashtanga yoga is extremely helpful in adding mindfulness and consciousness to your conscience. And hence, you start believing in your body and yourself. Eventually, you come out confident and assured.
Brings Positive Energy to Life
Yes! Ashtanga yoga brings immense positivity to the lives of practitioners. It keeps you fit and fine as you go through its eight-fold practice and learn how to channelise energy in your body. You tend to understand self-management and self-healing through its rigorous sessions, which eventually reduce your negative thoughts and boost positive energy.
Improves Sleep Cycle
Ashtanga yoga has been proven successful in increasing the melatonin levels in your body, responsible for regularizing your sleep disorders. Hence, it improves your sleep cycle. Moreover, as your lifestyle including diet patterns changes while practicing yoga, you tend to sleep better and on time.
Control Blood Pressure
Through different postures and breathing techniques, Ashtanga yoga helps in the right circulation of blood in your body. Eventually, it relieves stress and improves the blood circulation system.
Cures Diseases and Disorders
As the Ashtanga style of yoga involves rigorous training, it always keeps you mentally as well as physically fit. It also cures several disorders and diseases, such as asthma, arthritis, migraine, indigestion, diabetes, anxiety, depression, stomach ailments, and other body problems.
So, without any further ado, join the best yoga school in Mysore and master the art of Ashtanga yoga. Take a 200 hour Ashtanga yoga course Mysore and revitalize your mind, body, and soul. The practice sessions of Ashtanga yoga are all here to open up your senses and make you feel energized once again. It's high time you change the way you live.
Embrace Ashtanga Yoga and be ready to notice a massive change in your life and thought process.