August 1, 2022
Posted by:

Yoga With Srinatha

Category:

Yoga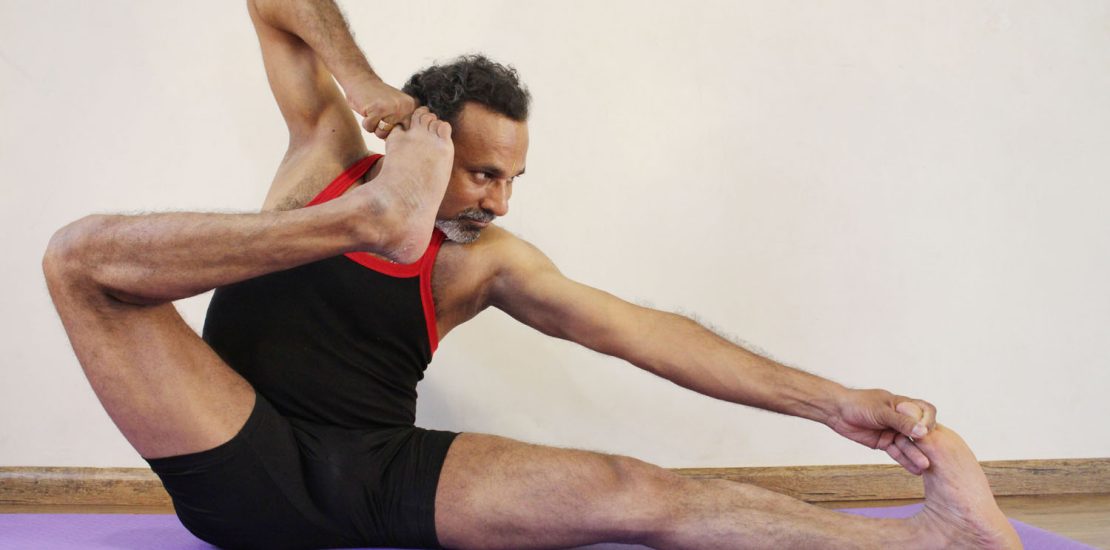 Yoga is an age-old practice mentioned in ancient Indian Hindu texts and scriptures. Yoga has sustained itself as a mind-body practice and lived on through several millennia because it manages to offer well-being like no other exercise form. Evolved through several ages, yoga today is practiced in various styles, especially in India such as Hatha yoga, Kundalini yoga and the more complex Mysore Ashtanga. Although still taught in a distorted or rudimentary manner in some parts of the world, yoga is increasingly becoming popular. Come 2023, yoga is going to be embraced by more people than ever before.
This post will enlist 5 reasons yoga will be big in 2023. Let's take a look.
1. People Are Stressed Like Never Before
Today our busy lifestyles and the race to have it all has put tremendous pressure on us. Familial responsibilities, career, social expectations and the pressure to look fit and attractive causes immense stress. This stress can manifest in the form of inner turmoil and anxiety. People resort to methods like dancing, going for a trek or going on a drive. Although helpful to some extent, none of these methods offers a long-lasting solution that can quell our fears and anxieties. Besides, the last couple of years has wreaked havoc on our physical and mental health. Unending lockdowns, fear of getting infected and the crumbling health infrastructure has stressed out people across the world like never before. People are now looking at mind-body therapies that are natural and work holistically. Yoga is an all-inclusive exercise form that not only benefits our physical being but also relaxes and calms our frayed nerves.
The raging Pandemic had forced many of us to stay at home, therein limiting our movement while increasing our stress levels manifold. But, yoga gained relevance during the Pandemic as a mind-body solution that can be practiced in isolation. Moreover, you do not require any expensive equipment to perform yoga asanas. Yoga can be easily done within the confines of your home. Hence, many people increasingly adopted yoga, especially during the past couple of years.
2. Yoga Can Be Tailored To Individual Fitness Needs in 2023
Yoga doesn't ascribe to a one size fits all approach. Unlike in a gym which involves lifting free weights or running on a treadmill for a cardio workout, yoga can be altered to suit individual needs. From simple poses such as the mountain pose or the cat pose to the more evolved and complex forearm-stand scorpion, yoga can be tailored to all kinds of fitness levels. Besides, people can also learn various styles of yoga such as the traditional Ashtanga yoga in Mysore or the trendier Bikram yoga to find what works for them.
Furthermore, yoga not only offers a window to folks to begin their fitness journey who have never exercised and lead sedentary lifestyles but also offers variety in each asana to target and strengthen weak areas. This helps in promoting physical and mental well-being for each individual.
3. Yoga Is Ageless
Yoga can be practiced practically by anyone. It's a farce that yoga can only be done by young and flexible people. In fact, competition and judgement go against the essence of yoga. Asanas can be modified to suit illnesses or injuries. In fact, there is a separate section of yoga specifically designed for pregnant women. As per some demographic statistics pertaining to yoga, 19% of yoga practitioners belong to the 18-29 age bracket while 8% of children in the United States practice yoga. Also, individuals over the age of 50 account for 38% of practicing yogis in the US while folks over the age of 65 account for 6.7% of yoga followers in the US.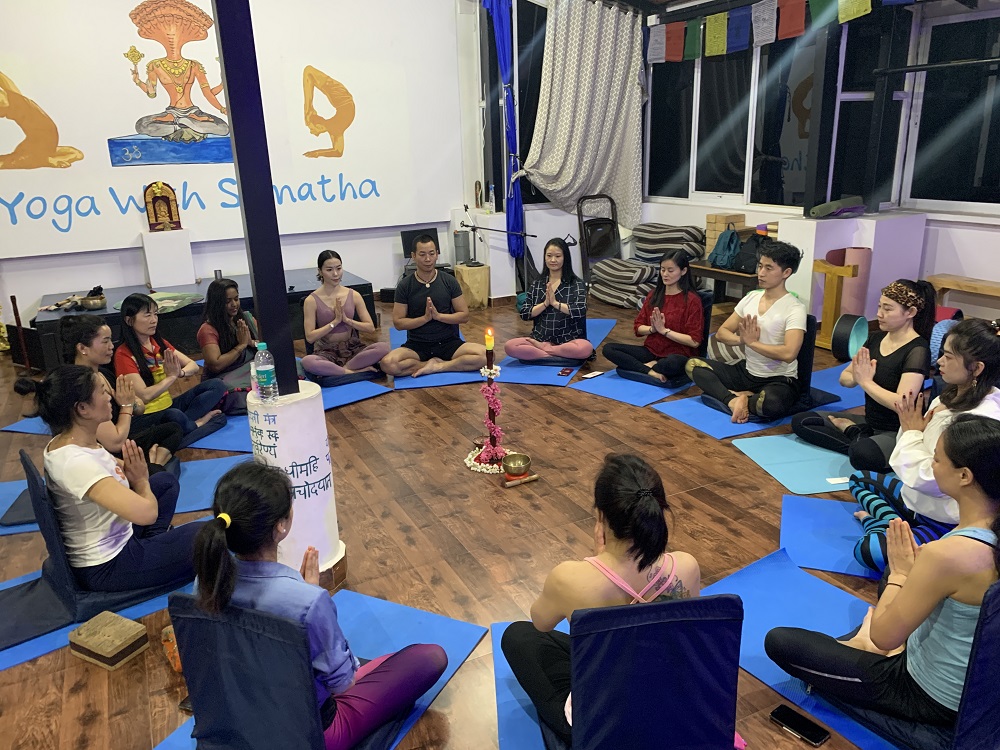 4. Offers Therapeutic Relief From Covid-19 Symptoms
The Covid-19 Pandemic has stressed the importance of strengthening our immunity. The ever-mutating virus has prompted people to lead a healthy lifestyle. Yoga helps to bolster our immune system through a combination of asanas, pranayama or breathing exercises and meditative practices. For instance, yoga asanas like sasakasana and shavasana help to relieve stress while improving immunity. Asanas like Trikonasana help improve blood circulation thus benefiting all organs. Pranayama includes controlled breathing techniques that strengthen the respiratory system. It's common knowledge that the Covid-19 virus affects the respiratory system. Hence, many experts from the medical fraternity have suggested doing yoga for people who suffered from mild Covid-19 infection and needed to isolate themselves at home.
Also, yoga was prescribed to those who recovered from the Covid-19 infection. Certain gentle breathing techniques, simple beginner-level yoga asanas and meditation can be practiced for mental peace. Yoga began to be considered as having therapeutic value for quelling fatigue and restoring energy levels post recovery from the deadly virus. However, we suggest you consult your doctor and do yoga only under the guidance of reputed yoga teachers.
So, even as we are in the midst of 2022, many of us have adopted yoga as having a therapeutic value in this Pandemic. Come 2023 and several other folks will jump onto this wellness bandwagon as a coping method to navigate through the adversities of this ongoing Pandemic.
5. The Growing Trend Toward Alternative Therapies
Today, people are wary of conventional medical treatments as they offer a standardized approach to treating any ailment. Such treatments mostly work to mask the symptoms of the disease rather than eradicate its root cause. Besides, many such medications and drugs have unwarranted side effects that make recovery an arduous journey. Hence, more and more people are seeking integrative and alternative fields of medicine to treat their undiagnosed and vague symptoms of diseases.
To state some facts, the global alternative and complementary medicine market had a valuation of USD 82.27 billion in 2020 and is expected to grow 22.03% from 2021 to 2028. Government initiatives such as targeted expenditure on research and setting up government facilities and releasing guidelines to ensure proper regulation of alternative domains such as Ayurveda and yoga practices have gained traction in recent years. For instance, the Indian Government has made significant strides in developing and standardizing alternative medical domains such as yoga and Ayurveda.
It has set up the 'Ministry of Ayush' that overlooks education, medical facilities, research and other aspects of alternative therapies of yoga, naturopathy, homoeopathy and Ayurveda in India. This has promoted medical tourism and prompted visitors from around the world to seek alternative medical treatments of yoga and related domains in India.
Worldwide, about 300 million people practice yoga routinely. It's worthwhile to note that in the last 5 years, the number of yoga followers in the United States has galloped to over 50% and about 34% of Americans are likely to practice yoga albeit as beginners in 2023. The above account coupled with these encouraging statistics suggests that yoga is going to be big in 2023.